Implementation of the element for injection / vacuum production. Where to start?
The production of plastic elements is currently considered one of the most future-oriented. However, it is worth bearing in mind that only a well-created project that can be implemented for implementation is able to be successful. So what is the final production step, i.e. creating an element using the injection /vacuum method? How does it look like step by step?
Final production stage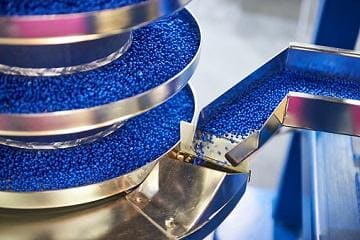 There is no doubt that the production of plastic products requires appropriate preparation - from placing an order by the customer, through the implementation of an appropriate project, to the execution of the idea. The last element is to hand over the project for execution using the injection / vacuum method. How does this production look like?

The companies that deal with the production of plastic elements, after accepting the order, do their best to optimize the product. They want to achieve the best results in the shortest possible time. After the project has been handed over to production, the staff responsible for production constantly control the resulting products to make sure that none of them deviate from the standard. Should this happen, the management is able to adjust the technological parameters on an ongoing basis, thus avoiding production problems.

It is also worth emphasizing that the selected raw material affects the quality of the product. So this one is carefully sorted, so that the customer can be sure that he will receive the ordered elements that were made of the highest quality material.

On the other hand, the customer can always provide his own molds in which a specific element is to be produced. Due to this action, the company does not have to select the appropriate parameters, which means that production can start practically on the day on which certain elements were handed over to it.