How does modern injection molding work?
The plastics processing industry has chosen the injection molding technology as the best method of producing individual elements. How long has the method already mentioned been used? Why did companies producing plastic elements bet on it? What are the benefits of using it in production? Who is willing to use this solution?
How is the production process going?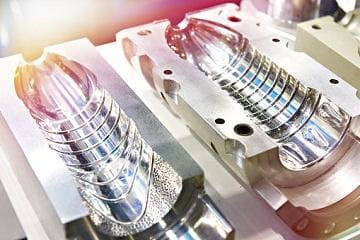 Although injection molding has been known since the last century, it should be emphasized that it is still being improved. It turns out that the growing interest in elements made of plastic generates the need to adapt the production to the needs of customers. Therefore, methods that were used several decades ago may turn out to be outdated.

The injection molding process itself consists in introducing a plasticized material into a previously prepared mold, which adapts to the said vessel. The task of the said form is to obtain a specific shape after it solidifies. It is worth bearing in mind that each form is designed according to the element ordered by the customer. This means that injection molding is most profitable for mass orders.

The production process is based on the operation of two devices, an injection molding machine and an injection mold to which the first of these elements has been attached. Looking at the devices used today, it can be said that screw injection molding machines are the most frequently used. The production consists in feeding the plastic granules to the screw, which are moved towards the mold during the processing. They are heated in the screw, creating a liquid, flexible mass, from which the finished element is formed.