Plastic parts in the automotive industry
If you disassemble a car or other vehicle into its first parts, you would get the impression that the whole thing was made of a million parts. It also turns out that among them you can find those made of plastic. What is this solution? Is it worth using them in the automotive industry? What share of this type of material can be noted? Why are they called materials of the future?
Where can plastics be found in motor vehicles?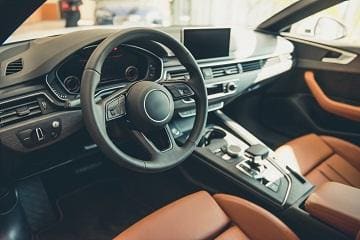 Looking at the development of the automotive industry, it is impossible not to notice that many of the parts currently installed in motor vehicles are made of plastics. What elements are made of this type of material and why are they eagerly installed in cars, motorcycles and other vehicles?

Automotive experts estimate that in today's cars there are up to 100 kg of parts that are plastic products. Although it might seem that the mentioned weight is high, taking into account the weight of the whole car, it can be assumed that it is relatively small. However, bearing in mind the fact that the parts made of the above-mentioned material are light, it can be concluded that a lot of them are installed in every car.

What products can be found in cars? They are mainly:
dashboards,
steering wheel,
soffits,
door handles,
seats (with accessories),
lockers.
While you might think that plastic components are mainly found in the interior fittings of any car, it is worth bearing in mind that they are also found in the boot and engine compartment. Why are they so eagerly used? The first and most important advantage is the above-mentioned low weight of the products. Thanks to this, despite the fact that a large number of elements will be used, the car is not heavy. This means that the user can count on fuel economy during operation.